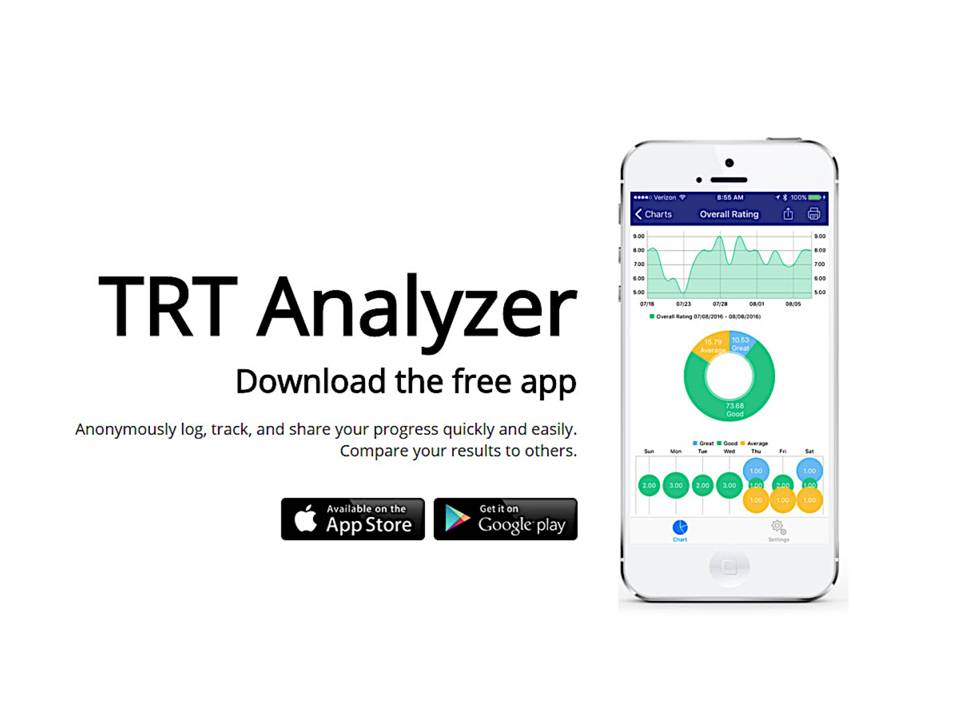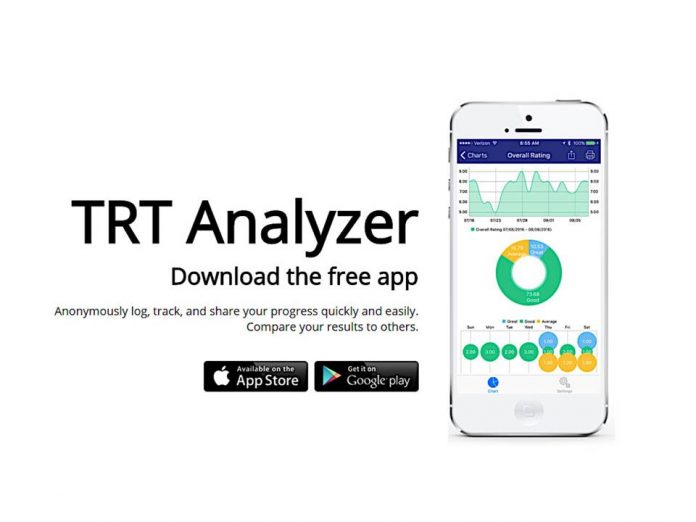 New Testosterone TRT Analyzer App
Free app allows TRT patients to monitor and report their quality of life on Android and iOS.

The TRT Analyzer app allows people on TRT to better understand how well their treatment protocols are or aren't working and what those protocols are. This provides a large set of uniform, meaningful data in a single place. The data can be mapped, aggregated, filtered, and reduced based on your needs and specifications.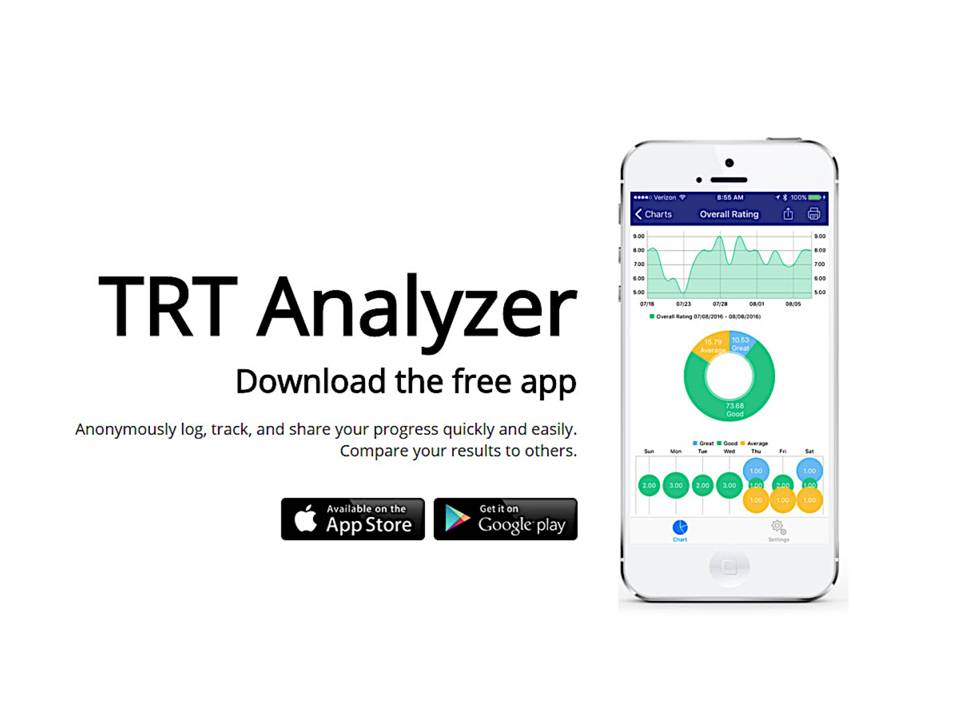 August 31, 2016: Sypolt Systems and ExcelMale.com today announced the immediate availability of a new Android and iOS app for men on Testosterone Replacement Therapy. The app allows users to enter treatment protocols and daily assessments which record how they are feeling while on a specific treatment protocol. The results are then displayed in graphs so that users and whoever they wish to share the data with can better understand important areas in quality of life for a given protocol. To download the app, visit TRTData.com on your phone.
The app records data anonymously so that researchers can analyze results to look for more trends and patterns for more effective treatments. Men on Testosterone Replacement Therapy frequently have to adjust treatments because of age, health, and other issues, and it can become difficult to record and remember what works best and what areas need improvement. The new TRT Analyzer app allows users to record this data in a universal format so that patients and physicians stay informed.
If you have any questions about the app, have feedback, have a problem, or want to see something added, please visit https://trtdata.com/contact. Fill out the form with as many details as possible and click the Send Message button. We would appreciate your honest review in the app store where you downloaded the app.
Sypolt Systems LLC develops custom applications. Jason Sypolt has been building web and mobile applications for over 16 years in healthcare, financial services, and many other industries.
ExcelMale.com is a men's health forum with over 13,000 members that include educated men, physicians, pharmacists, dietitians, exercise trainers, nutritional supplement experts, and other professionals in the field. The site's forum topics range from testosterone replacement therapy, Trimix injections use for ED, HCG use for better fertility and libido, estradiol management, thyroid function optimization, peptide information, exercise routines, best supplements for men, high protein diets, testosterone side effect management and much more.
For features, click here