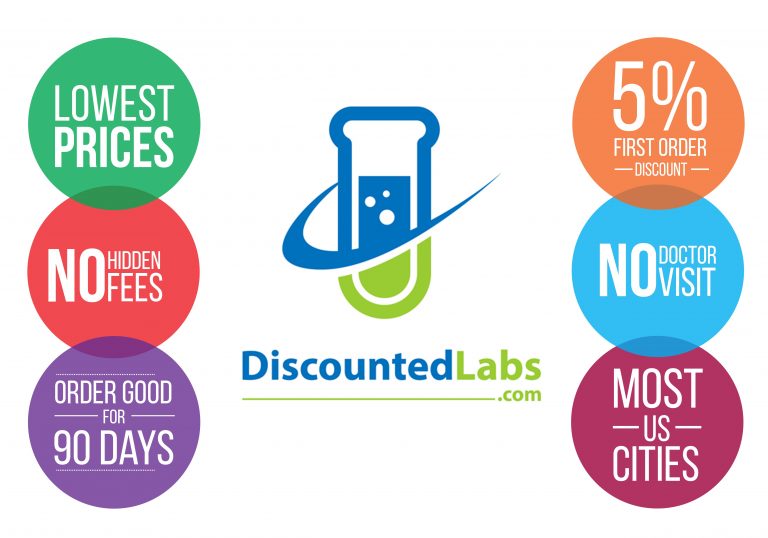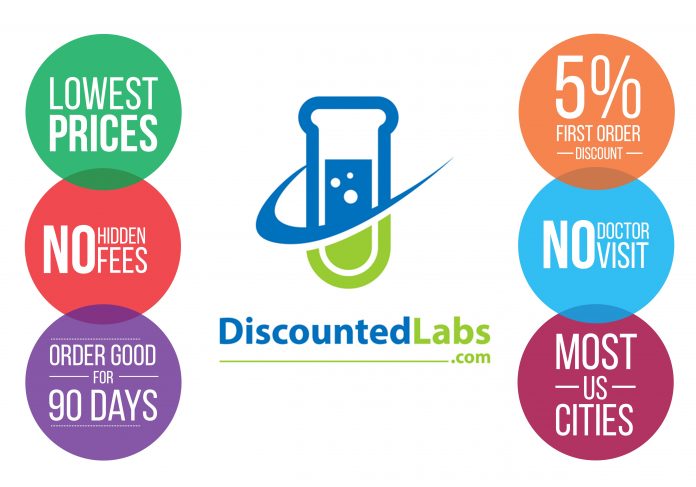 Why Use DiscountedLabs.com and How Does it Work?
DiscountedLabs.com has the most affordable blood tests available online in most cities in the U.S. No doctor visit is required. Lab locations close to you.  Blood test results are emailed to you.  Blood test interpretation is available.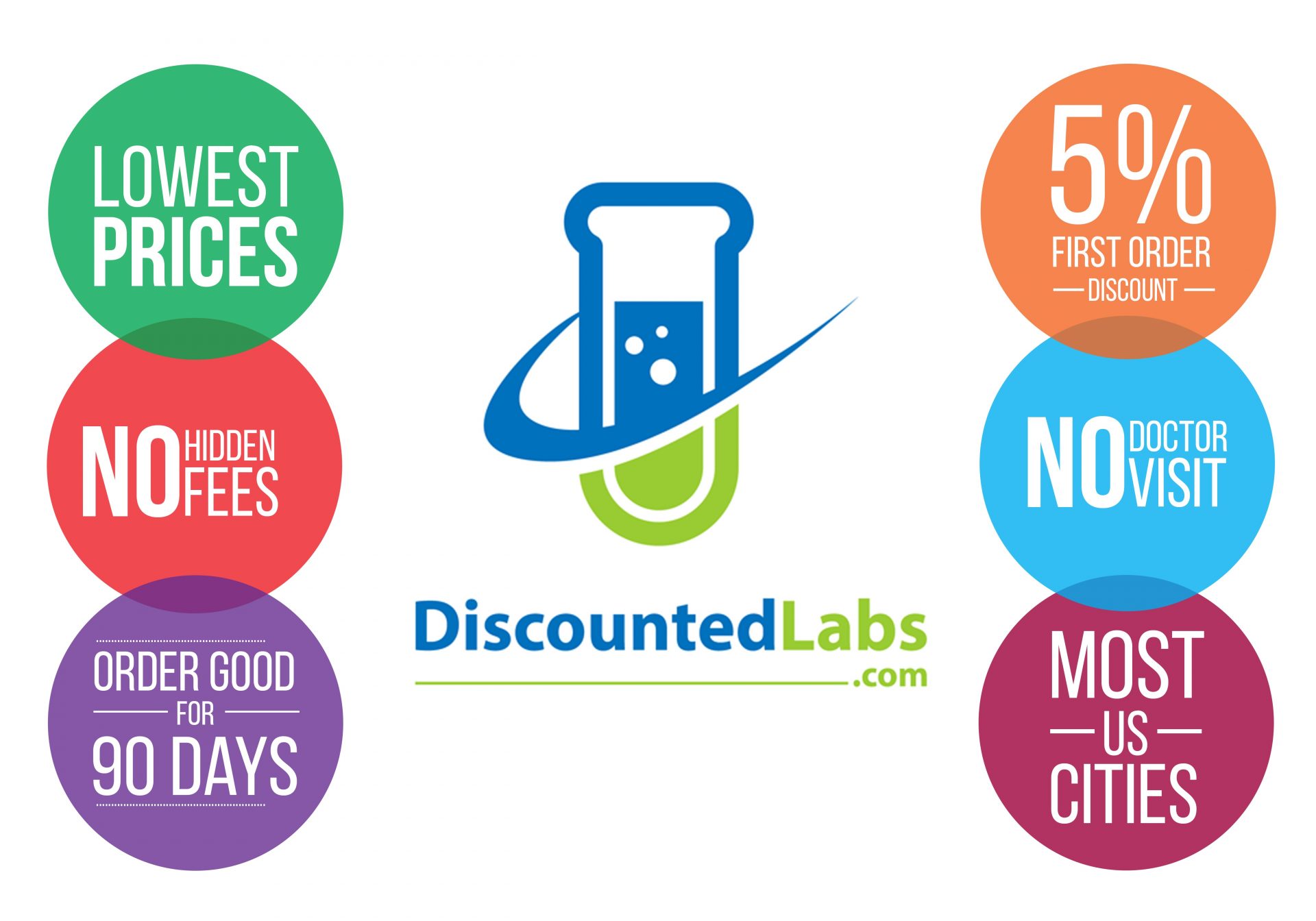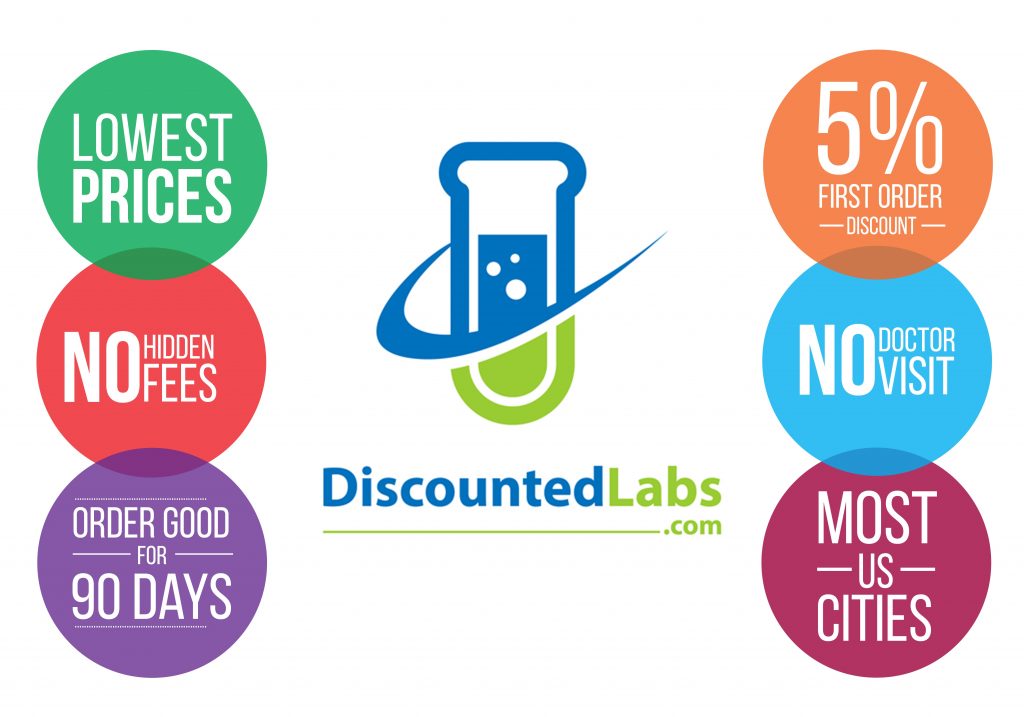 How Does It Work?

You can order by credit card or Paypal. Just choose your blood test and order. Within 24 hours, you will receive a confirmation email with a lab form that you take to your closest lab location. This location can be searched in the page tab entitled "Find a location".
Please bring the lab form and ID to the local lab of your choice in our network. You will receive your lab results 3-5 days later via email. Your results will be emailed to you within 5-7 business days depending on the lab test.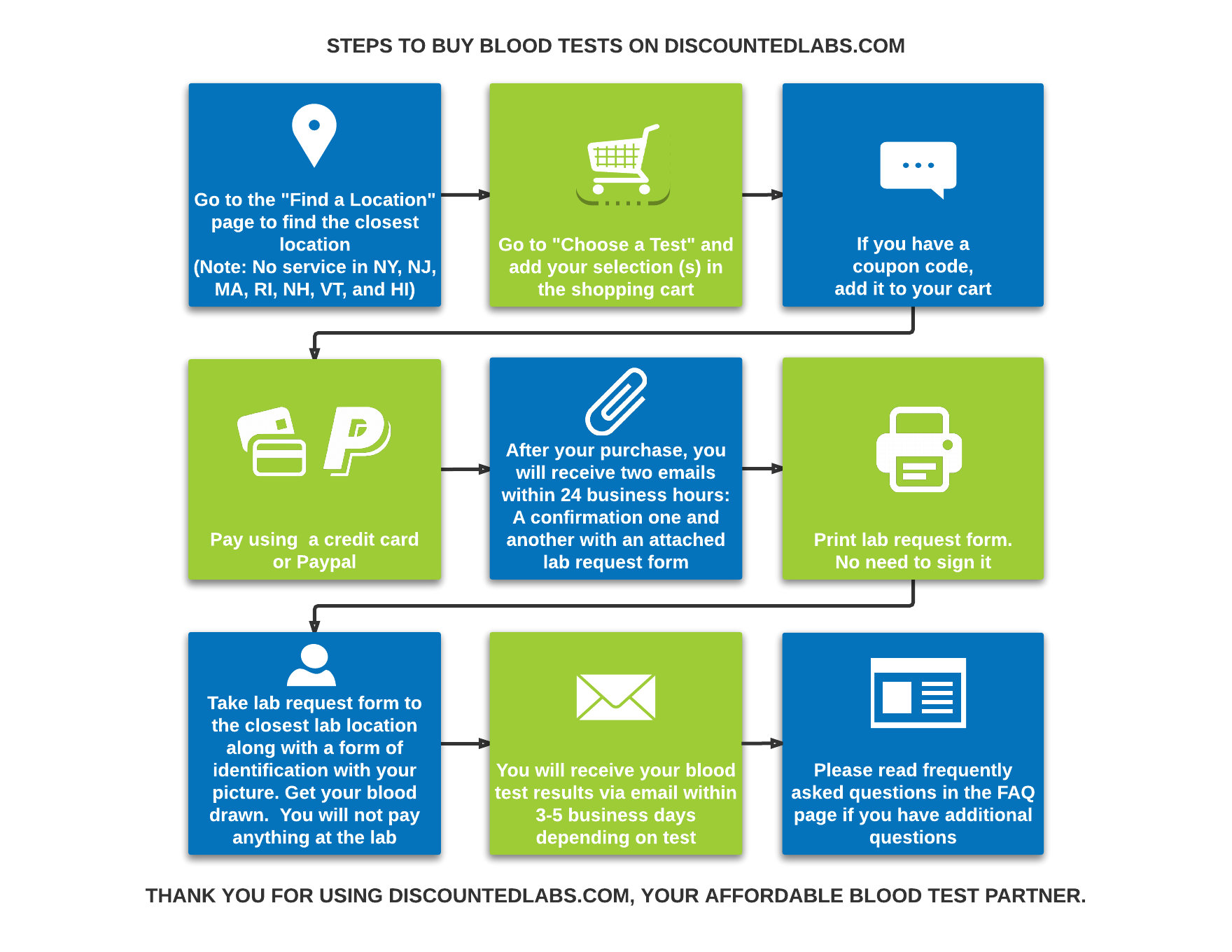 Why DiscountedLabs.com?

We Have the Most Affordable Lab Tests Available in the U.S.
No Doctor Visit.
Prescription Provided.
Most U.S. States (Except NY, NH, RI, VT, HI and MA)
No Hidden Costs. No Lab Fee.
FDA Approved.
HIPAA Compliant. We Protect Your Privacy.
Order Good for 90 Days.
No Appointment Needed. Walk-ins Welcomed.
Results Delivered By Email.
Interpretation Services Available.
Hormone Testing Via Sensitive Assays.
Discount Coupons Emailed Periodically.